Style
Reinventing Suit Fashion: 9 Trendsetting Ways to Wear It
However, the world of men's fashion has undergone a significant evolution, liberating suits from their rigid, monochromatic confines. Today, we delve into the realm of men's suits and highlight "Redefining Suit Styles: 9 Modern Takes on Traditional Attire."
1. Deconstructed Suiting:
First on our list is the deconstructed suit, a contemporary reinterpretation of the conventional suit structure. A deconstructed suit maintains the professional aura associated with men's suits, while its relaxed, softer silhouette adds an element of comfort and easy movement. An unlined blazer with visible stitching paired with matching trousers creates a stylish yet laid-back look, perfect for less formal office settings or smart-casual occasions.
2. Colored Suits:
Wave goodbye to the standard blacks, grays, and navies. Today's men's suits come in a rainbow of shades from pastels to bold and bright colors. Adding a pop of color can be an exciting way to express your personality while maintaining a sharp and professional image. A burnt orange suit, for instance, can make a confident statement at an autumnal event.
3. Pattern Play:
Why limit patterns to ties and pocket squares? Introducing patterns into the body of your suit can be a game-changer. Whether it's subtle checks, bold pinstripes, or even intricate floral designs, patterned suits have breathed new life into the world of men's suits. The key is balance—pair a patterned suit with a simple shirt to avoid an overly busy look.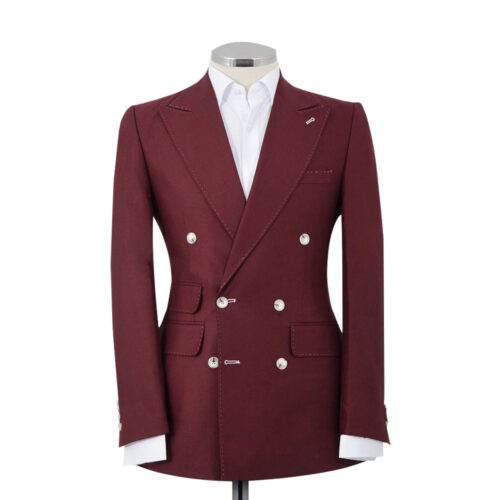 4. Athleisure Suits:
The athleisure trend has finally infiltrated men's suits, blending comfort with style. Think suit jackets with a sporty twist, trousers made with flexible fabrics, or even suit-style joggers. This innovative style effortlessly blurs the lines between professional and casual wear.
5. Double-Breasted Renaissance:
While double-breasted jackets were once deemed outdated, they're back with a vengeance. They inject an element of vintage charm into modern men's suits, making a distinct style statement. Pair a well-tailored double-breasted jacket with slim-fit trousers for a fresh take on this classic style.
6. The Three-Piece Comeback:
Another retro style making a comeback is the three-piece suit. But forget the stuffy, overly formal perception of yesteryears. Today's three-piece suits have been reimagined with slim-fit designs and innovative fabrics, providing a polished yet modern appeal.
7. Shorts Suits:
Breaking away from tradition, short suits offer a blend of formality and daring unconventionality, making them ideal for warmer climates or summer events. They consist of a traditional jacket paired with tailored shorts, presenting a perfect balance of comfort and style.
8. The Monochrome Look:
A monochrome suit style can be incredibly striking. This doesn't mean only black or white; any color can be used to create a head-to-toe single-color ensemble. This style, paired with matching shoes and accessories, creates a bold, streamlined look.
9. Velvet Suits:
Finally, let's talk texture. Velvet suits are gaining popularity for their luxurious feel and unique sheen. In colors like deep emerald or royal blue, a velvet suit can be a showstopper at any evening event.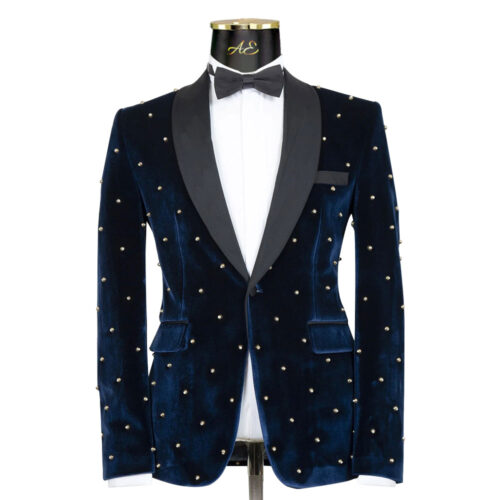 In summary, the world of men's suits has truly come a long way from its traditional roots. These modern interpretations offer an array of options for every style preference and occasion, emphasizing individuality and creativity. It's never been a better time to suit up and redefine what men's suits can be.