Hot Girls
Kelly Bensimon Shows off Bikini Body in Miami Beach
Kelly Bensimon showed off her fit figure while on vacation in Florida. The former Real Housewives of Beverly Hills star wore a tiny brown bikini for a game of beach volleyball in Miami Beach on Sunday.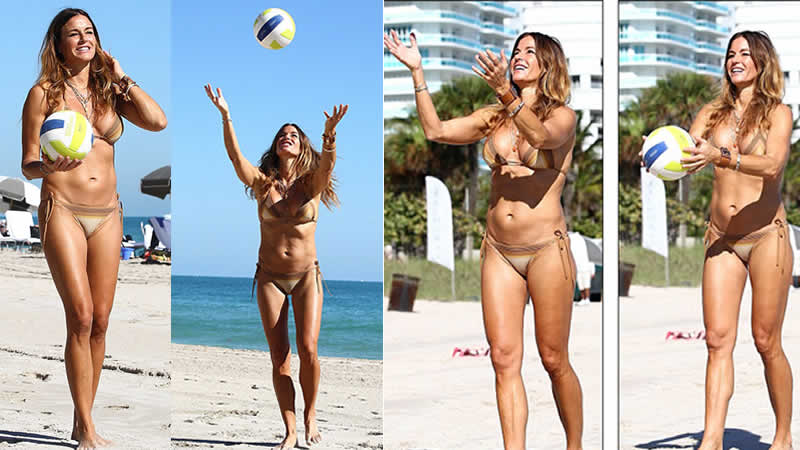 The 47-year-old was all smiles as she soaked up the sun. Kelly wore a tan, yellow and brown string bikini as she frollicked on the sand. She left her dark brunette hair down and wore minimal makeup.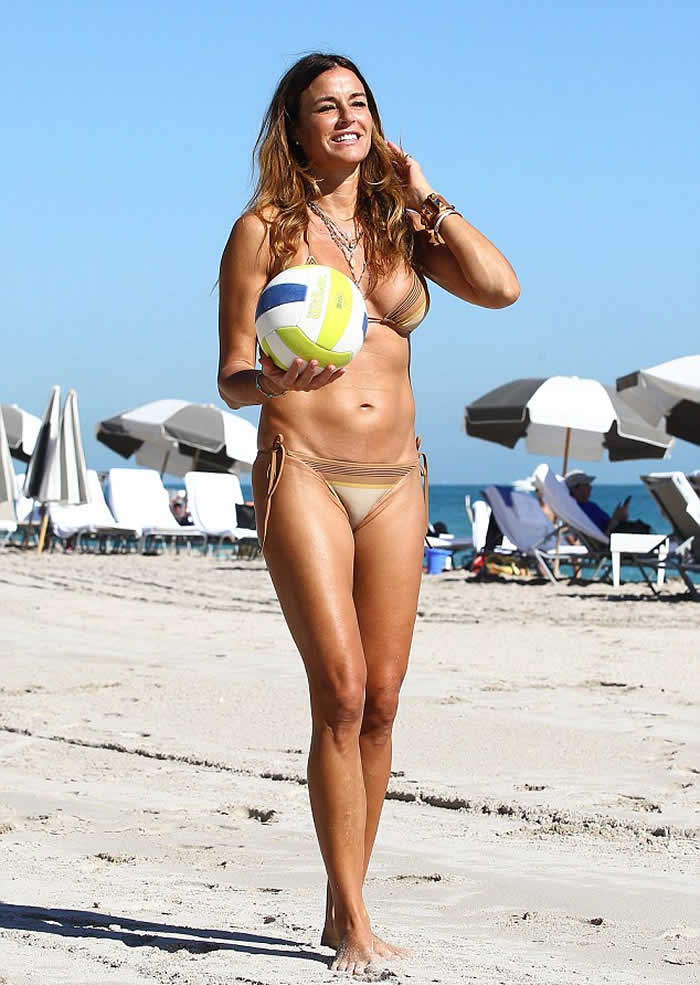 The jewelry designer also wore a thick leather watch, silver bracelets and a number of beaded necklaces. Kelly appeared on seasons two, three and four of Real Housewives of New York before being fired in 2011.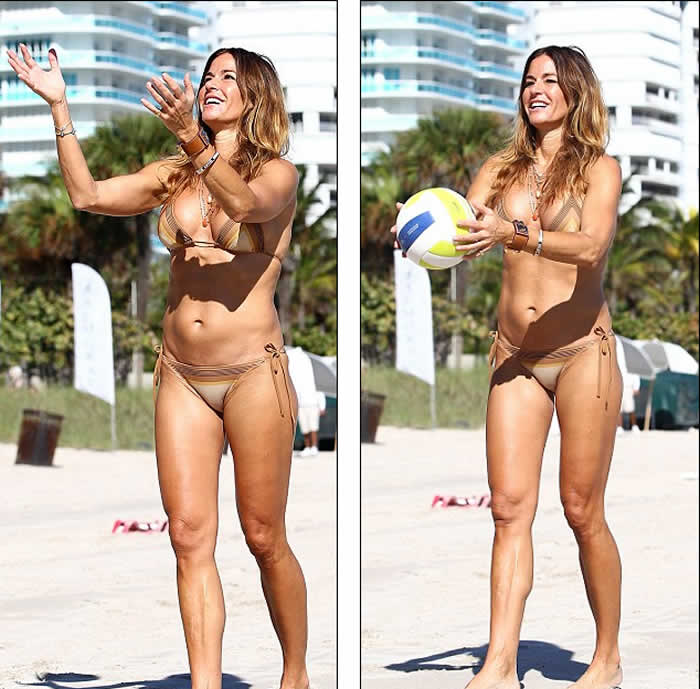 The former model has two daughters Sea Louise, 17, and Thaddeus Ann, 14, with ex-husband, French fashion designer Gilles Bensimon. The couple divorced in 2007 and share custody.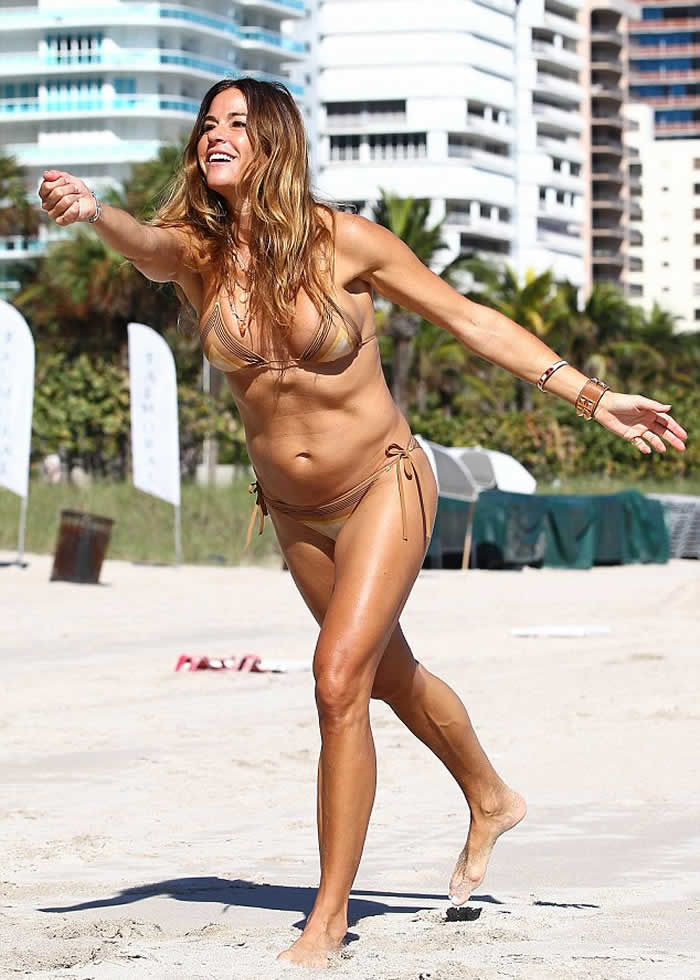 After her beach volleyball session on Sunday morning, Kelly later was seen strolling along the water in a tiny pair of black and white patterned shorts.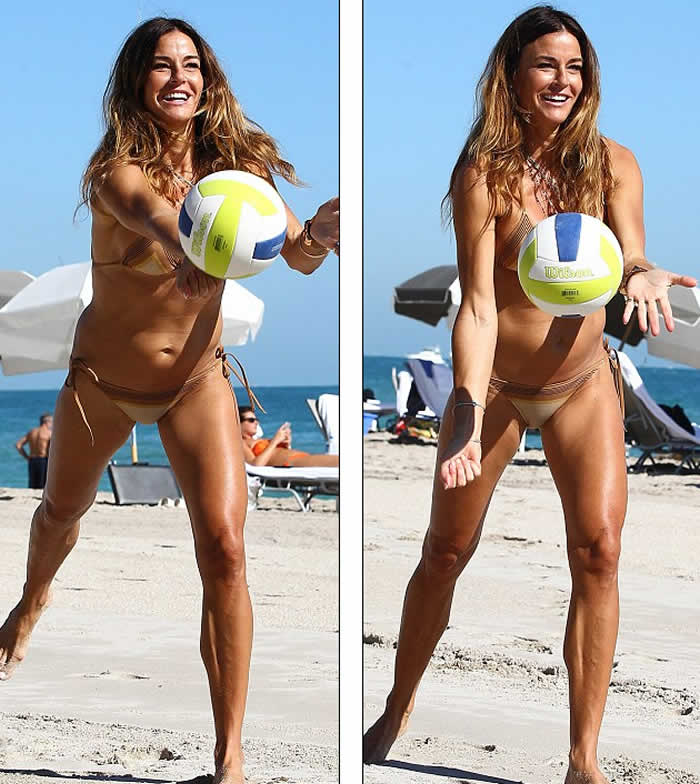 The 47-year-old covered up with a white button up shirt, which she rolled up at the elbows. She carried a black fabric handbag with a yellow pattern over one shoulder as she walked in the waves.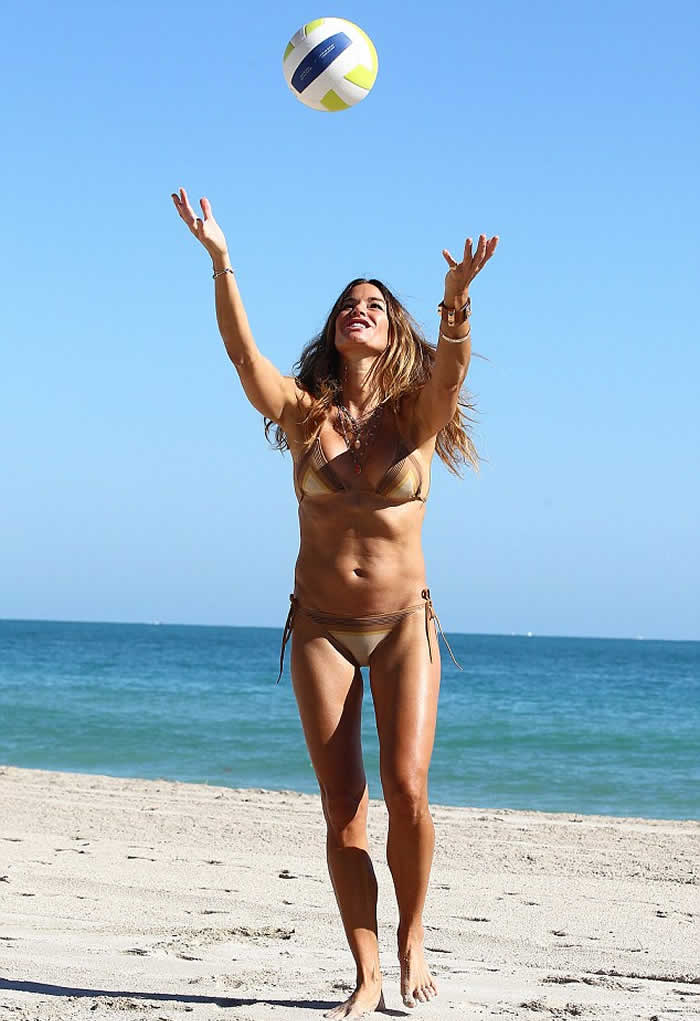 Via: Dailymail