Hot Girls
Bacary Sagna's WAG Ludivine Pictured in a Red Bikini
Bacary Sagna's red hot WAG Ludivine looks incredible on the sands as he overcomes Euro defeat with family holiday in Miami. He is bouncing back from a crushing defeat in the Euro 2016 final with France.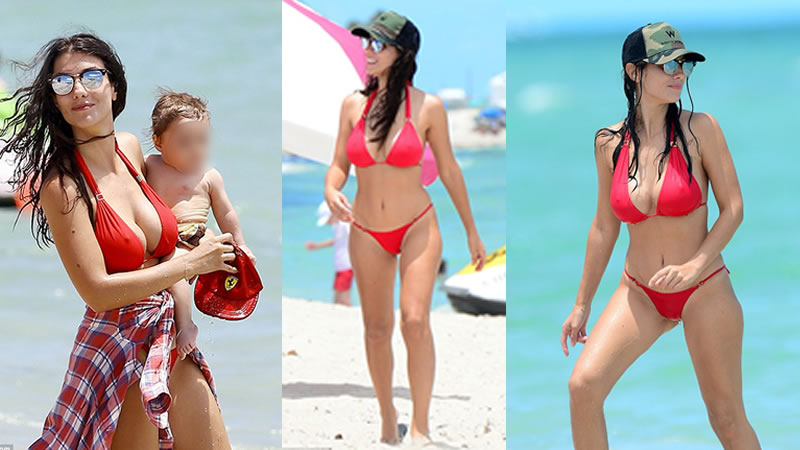 But Bacary Sagna did so in the sun on Thursday with his stunning wife Ludivine by his side as they kicked back on the beach in Miami with sons Elias and Kais, and their friends' toddler. 
The French International Football player appeared to have chosen the perfect way to unwind following an unfortunate end to the championship in Paris.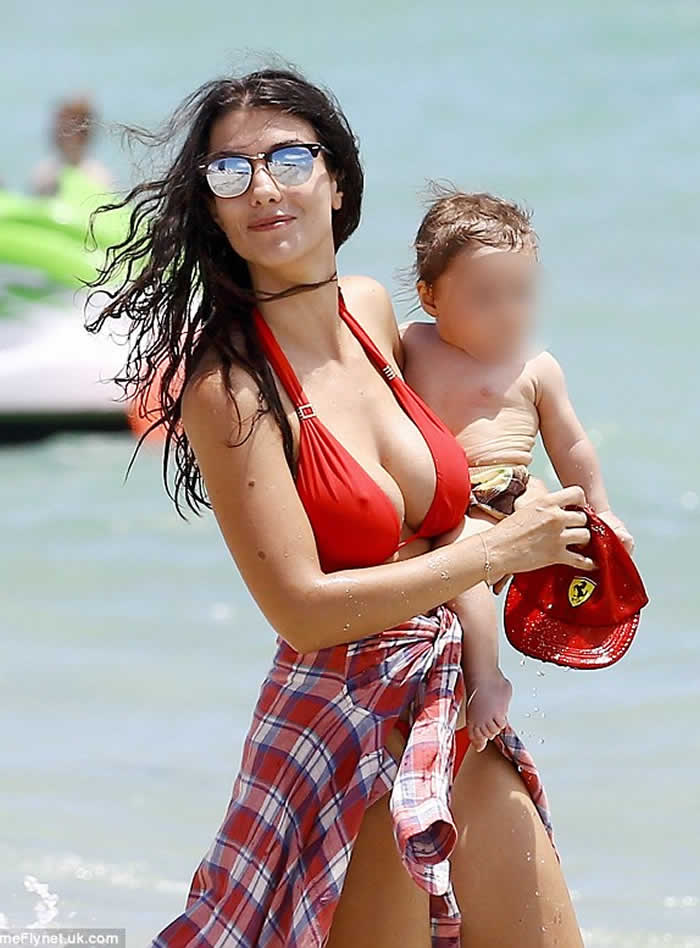 She looked like a true superwoman balancing her mummy duties with her dedication to husband of five years Bacary. 
Ludivine was consistently picked out for being one of the best-looking French WAGs in the stands at this year's Euros.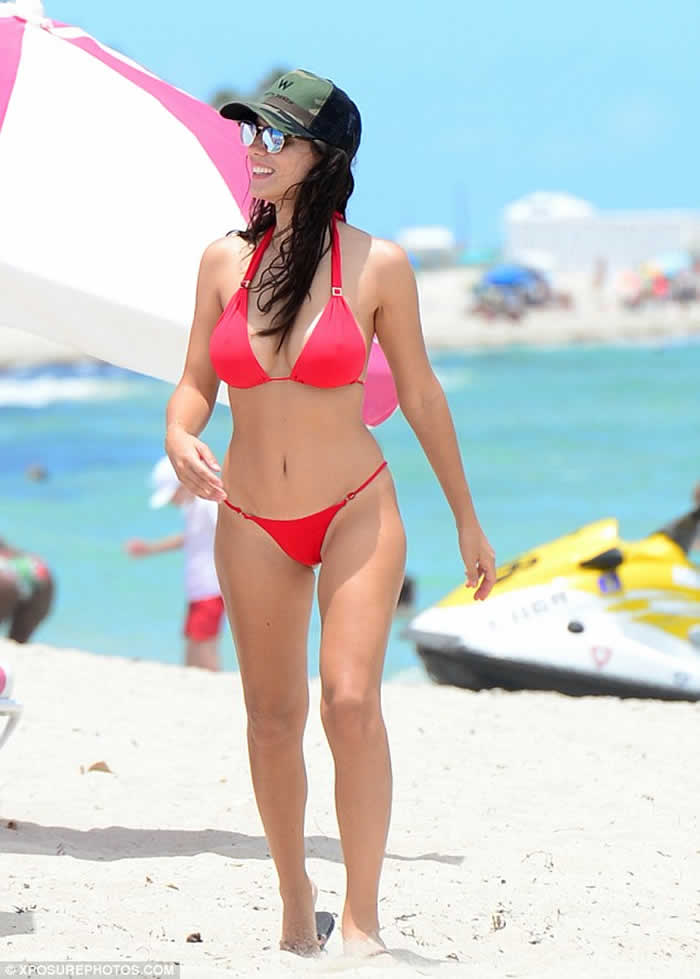 The stunning mum-of-two was there, along with her boys, through the trials and the tribulations of the tournament. 
The final game saw home-side France defeated by Cristiano Ronaldo's Portugal last week when the match went to Extra Time in the 109th minute, despite their star player being taken off for injury.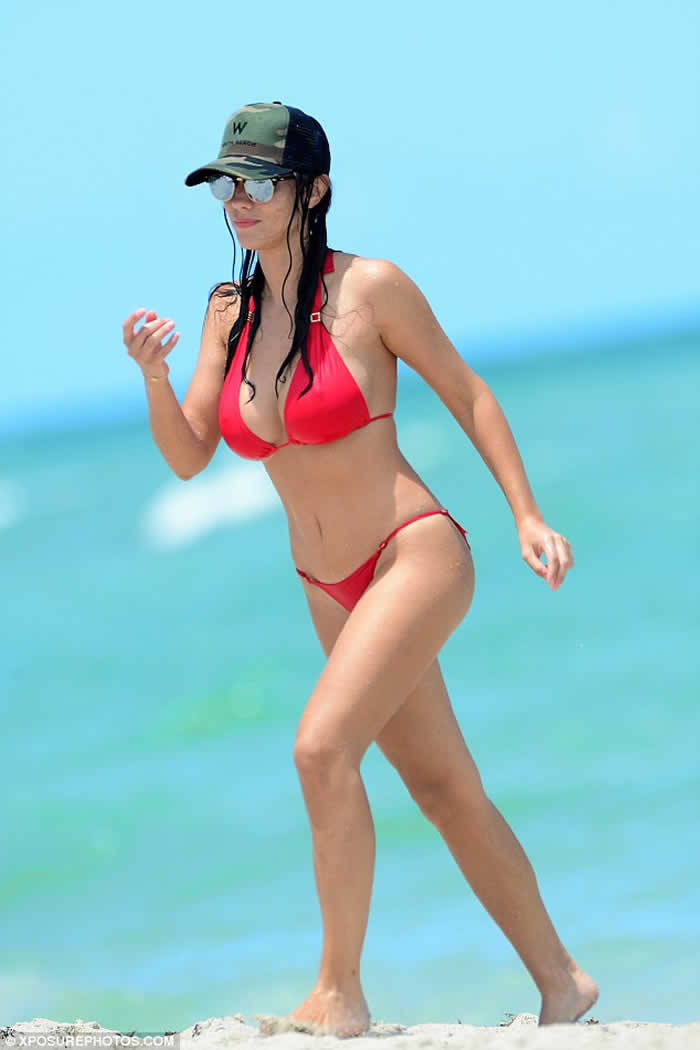 It was a disappointing defeat for the French side as it was their first defeat on home soil in 19 games, since 1960 third-place play-off. 
After their holiday, Sagna will get straight back into pre-season training with manager Pep Guardiola, who will be his new boss thanks to a move from Arsenal in September 2015.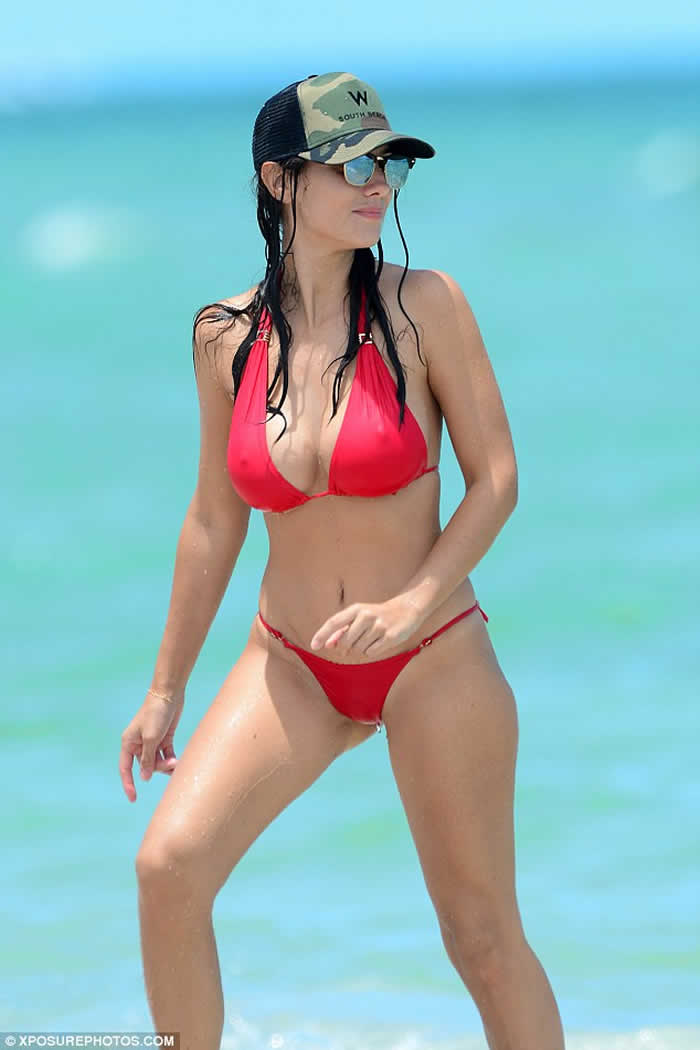 Via: dailymail